Introduction to the Death Card in a Reading: The idea of death can be intimidating. In fact, when many people see the Death card in a reading their initial reaction is one of fear or dread.  Luckily, the Death card implies a whole lot of things – some of which are actually elevating and even inspiring.  For instance, the Death card represents metamorphoses, transition and change.  And if you think about it, these concepts are replete with possibilities. 
When you contemplate the idea of death outside of its conventional definition – your mind becomes open to tons of potential and opportunities. Therefore, the Death card in a reading equates to potential too. So, when the Death card crops up in your reading instead of honing in on the dubious implications of death – think about how death is a state of transformation and how it can open up windows of possibilities where other doors might have closed in your life.
As my work with the Tarot evolved, I started to see the Death card as a helpful tool in coping with loss and death. For instance, when my sister passed away, the Death card aided me in coping, planning her funeral, and even proffered guidance about what to bring to a memorial service for her.  If you're dealing with a loss of a loved one, the Death card can provide insights about how to handle the pain and confusion death often causes.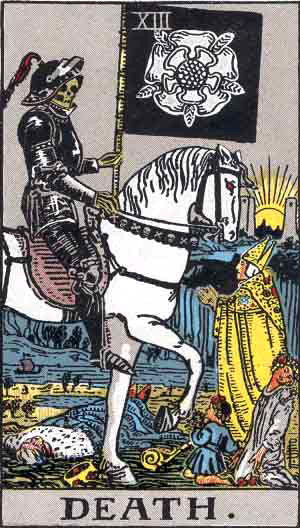 Quick Keywords for the Death Card in a Reading – Upright Position
Loss
Change
Removal
Transition
Impermanence
Metamorphosis
Summary of Death Card Meaning – Upright
No amount of fortune or fame can protect us from having to let go at some point. The trick is to lay ourselves bare and embrace loss or change when we see the Death card in a reading. Flowing with transition rather than fighting it can open your life to new opportunities.
Speedy Death Card Meanings (Upright)
Love: You or your loved one may be struggling to let go.  This could be related to ending relationships, and the Death card may indicate it may be time to say goodbye. It might be time to make a hard decision whether to stay or leave the relationship.   
Money: Your relationship with money is changing. The Death card indicates you need to self-reflect about your thoughts regarding money. You might be set into a "lack mentality" which is hindering your earning potential. This card in a reading might also suggest a financial hardship has you feeling at a loss.
Family: A harsh reality within the family has left you feeling shocked, empty, and vulnerable. Perhaps a significant change has shifted your foundation. Move forward. The awkwardness will abate in time. Be patient.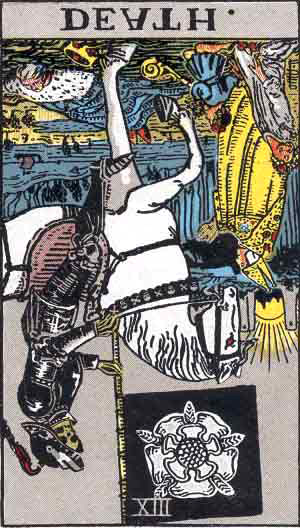 Quick Keywords for the Death Card – Reversed Position
Internalizing
Self-Investment
Making a Stand
Contemplation
Moving Slower
Self-Reflection
Overall Death Card Meaning – Reversed
The reversed Death card in a reading is an encouragement to get still and start doing some serious self-reflection. Go within and take inventory of your thoughts and feelings. It may also indicate it's time to stand up for your beliefs. The reversed Death card is still a representative of change and transition – but the meaning is more about how to deal with change rather than actual change taking place. This reversed card reminds you that it's how you handle change and how you face transitions that will determine your best outcomes.
Speedy Death Card Meanings in a Reading – Reversed
Love: This may indicate you need your space in the relationship and you may need a break to take time for yourself.  The reversed Death card suggests you should learn more about yourself and respect yourself more before you can be your best in a loving relationship. 
Money: Rely on your own resources and instinct before trusting your finances to others.  Put a hold on your spending. This reversed card may also indicate it's time to get more firm and responsible about your financial goals.     
Family: It might seem as though your family has dropped out of your life, and you're the last one standing.  You had an idea, but no one else is following your leadership.  Be patient with family members and try to roll with changes in family dynamics.  
Meaningful Questions the Death Card in a Reading Asks
When contemplating the meaning of the Death card in a reading, ask yourself:
How am I dealing with change?
How can I accept change rather than resist it?
Is it time to slow down, and get back to basics?
Is it time to stand up for my beliefs?
What if every ending meant a new beginning?
Am I prepared for radical changes in my life?
Mighty brightly,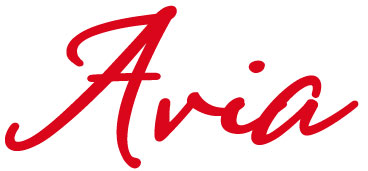 © Copyrighted. All rights reserved.