Symbolic Globe Meaning in Tarot
Maybe I'm being over-zealous by including symbolic globe meaning in Tarot. I mean, globe meanings are pretty obvious, and most people can intuit their symbolic gist. But, when I took on the task of picking out which icons really sing the siren song of deeper symbolism, the globes of the Tarot really pulled on my attention.
Why? I think it's because they are like "mini-me's" of our planet. They are the miniature version of the Earth, and so globes are symbolic of all things made manifest. When I see globes in the cards (depending on the surrounding cards) I am under the impression my client has a "global view" of the situation. He or she has a broad understanding. He or she may also have global holdings – meaning, my client has influence/responsibility of a mammoth size.
Keywords for Globe Meaning in Tarot
Time
Vision
Cycles
Inclusion
Intuition
Wholeness
Perception
Connections
Manifestation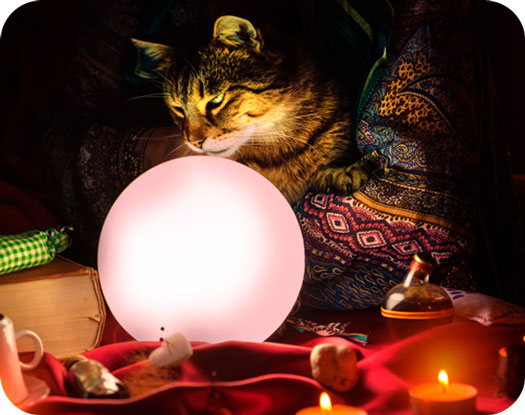 What about scrying? You know, like gazing into crystal balls for telling futures. What's kind of sad about most divinatory practices is the general misunderstanding connected with the object. It is not the object that tells the future. A globe is just a tool. Looking into the crystal ball can shift vision. I'm talking metaphysical vision here. Divinatory tools help us get jiggy in our perceptions – an essential state of being when walking in and out of conventional realities.
That's the whole point of all divinatory tools – including Tarot. We are seeking ways to get jiggy with our energy – to move out of the mechanical-clockwork of common reality – and dance into Aether-realms where different sets of rules apply.
So when we see globes in the Tarot, is it a symbolic cue of foretelling? Prophesy? Divining accurate futures? Yes, sure, but the real symbolism in globes is the shift. Not the act of future-telling, but the shift in vision is where the jackpot is.
When you see those globes in the Tarot – consider these shift-worthy concepts…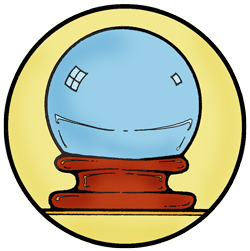 Considering Globe Meaning in Tarot
How can you see your world differently?
What can you do to shift your vision about who you are?
What techniques could you employ to alter your common reality?
When you look for solutions – do you look globally or only locally?
In other words, do have a broad view of potential, or is your vision limited to only immediate solutions?
I hope you have enjoyed these thoughts on the symbolic globe meaning in Tarot. It might be noteworthy to mention globes are 3 dimensional versions of the circle, and there's tons of symbolism rolling around there: Cycles, Inclusion, Protection, Femininity, Wholeness, Community – to name a few attributes.
If globes are glomming for your attention in your Tarot readings or studies, you might want to consider a broader study into the esoteric symbolism of circles. Conveniently, I've written a page on it: Symbolic Meaning of the Circle
A few globes featured in the cards (Rider-Waite):