A question: Help With Interpreting Tarot Cards
Hello Avia and everyone,
I was learning much from your websites which I consider a real treasure for those interested in esoteric knowledge.
My question now is about how to interpreting tarot cards in spreads.
For example I had a reading and there was The World, then next card The Fool. I know The Fool as an unnumbered card can be 0 or 22.
Which would be the interpretation of this association of The World and The Fool, are there cards empowering or weakening the previous card from the spread?
Looking forward to learning and more understanding.
Thank you,
Kaali
Avia's Response to the Question:
"Help With Interpreting Tarot Cards"
Hi Kaali,
Thank you for your kind words about the website; I'm so glad to hear it's proven useful on your path.
Rather than assign a heavier weight onto one card over another, I like to string all the Tarot pearls of wisdom together to create a cohesive narrative.
-Like building a story book from the cards revealed.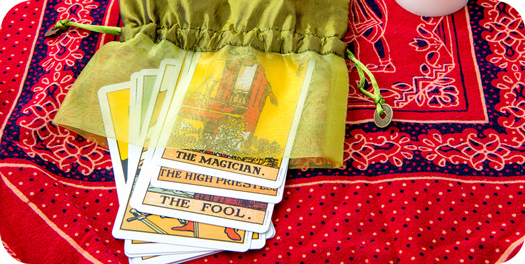 In your example, I'm reminded of the concept of "Alpha and Omega" ….from beginning to end, this card combination tells me you (or your client) is in the process of running the gamut in life. This is a case where a distinct pilgrimage has been made (a new job, relationship, a new skill learned) with a clear beginning and a clear sense of completion. Having said that, these cards together encourage us to step back and take a broad view of all we have accomplished on this journey.
If the energy around these cards deals with a job, then the cards prompt us to take a look at our progress from day one on that job, to the day we got promoted (or left for another job, or got laid off – whatever). There will be a specific beginning and end with this issue, and major lessons to be learned in reviewing the actions/behaviors expressed in this life-experience.
Kaali, I hope this makes sense, and hope these ideas help you with your Tarot card interpretations.
Brightly,
Avia