Many have been inspired in recent years to attempt using the tarot as a means to gain clarity in their lives and understand themselves more fully. When one begins learning a new skill, they are responsible for taking the process seriously. Any mistakes made along the way can impact the experience of a comprehensive as well as influence the outcome of a reading. Tarot is one of the most common practices that people of all ages have come to enjoy and rely upon to see universal patterns. Tarot reading for beginners can be exciting – but it can also pose challenges. Here are the top ten mistakes to avoid when new to tarot.
What is Tarot Reading?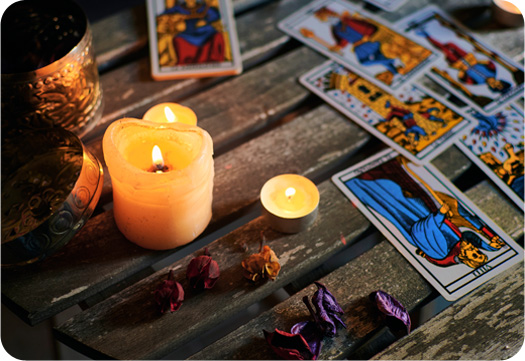 Tarot reading is a spiritual practice used to understand energy and interpret patterns for yourself or others in order to gain more information and make better decisions in life. You can both do a reading for yourself, and receive a reading from somebody else that specializes in tarot. According to fortune tellers in Singapore, tarot reading for beginners should be about cultivating a time-honored skill and tradition that is used to guide themselves and others through life events with more clarity and confidence.
A Word About Tarot Cards
Cards are used to share insights, and each have unique meanings. Typically, 3 or more cards are used during reading, although there are a myriad of different spreads you can use to gain wisdom. Tarot cards have symbolic imaging on the front, inspired by the meaning of the card. For example, most "tower" cards actually have an image of a tower printed on the front of the card.
It's important to note that not all cards have similar imaging. In modern times, card packs can be designed in a variety of ways. Most decks are based on the Rider-Waite system of symbolism, however that's not always the case. For instance, the Osho Zen Tarot (one of my favorites) is a vast departure from the traditional Rider-Waite system.
Common Mistakes to Avoid When New to Tarot
Understanding tarot is the first step in practicing this type of magic properly. By avoiding amateur mistakes, your experience with fortune telling will be far more successful. Here are the top ten mistakes to avoid when new to tarot:
1. Lack of Research
Just like you would do when learning about other new things, you must research tarot. Though you may assume that becoming a tarot reader doesn't require in depth research, without the proper knowledge, mastering the craft is challenging. Learning a sufficient amount on a topic also allows you to appreciate things easier. Appreciation for tarot is necessary because it is derived from a variety of cultures and esoteric groups. If you meet others who practice tarot, and are ignorant to parts of the art, you could offend those individuals. A last benefit of doing enough research on tarot is staying well informed. Being informed about all aspects of tarot can help one confidently perform readings for clients, friends, and other people.
2. Malpractice
Though there are many ways you can approach tarot reading, malpractice is a serious offense. If you are reading for free for your friends or are simply learning, it's okay to make mistakes, because this should be a supportive environment in which you can practice on others without fear of doing major harm. Those who are selling tarot services must never engage in malpractice. Malpractice in the tarot reading industry can include: lying about qualifications, scamming customers, making up random readings (no experience with the art), and false advertising. In the case you are going to become a professional reader, ensure that you are aware of acts that are considered malpractice to avoid wrongdoing or even litigation.
3. Spreading False Information
Probably the worst thing you can do as a beginner tarot reader is spread false information. Whether this misinformation is about your readings, the art itself, or anything related to tarot, it is dangerous. Spreading false information can lead to fellow new readers being misinformed, upset clients, and malpractice.
4. Not Using Trusted Resources
Today, learning about tarot reading for beginners often happens mostly online. If this is the case in your learning process, it's crucial to make sure online resources are credible. Though the internet provides people with plentiful amounts of knowledge, and endless resources – very often, this information is unreliable. Not knowing what resources to use for learning purposes is a huge beginner tarot reader mistake. Only trust experts, professionals, and those with years of experience to back up their claims. Always double check the reliability of your tarot reading resources.
5. Selling Readings Without Enough Experience
Nobody should provide a service without thorough experience. This is not only unfair to customers, but it is also considered illegal. When you first start doing tarot readings, you should practice on those you know. You should then consider taking courses, or devoting time on your own to become an expert at reading the tarot. You should also begin building a professional profile with credentials and proof of proficiency before you sell tarot readings to the public.
6. Criticizing Others in the Tarot Community
One of the main things you need to avoid as a new tarot reader is criticizing experienced readers. Firstly, there is no positive outcome when you spread dissension to a community of people. You should respect experienced readers, and make friendships to help you become involved in the tarot reading community. Being critical can also tarnish your reputation as a tarot reader. Alternatively, connecting with more advanced tarot readers can also help you on your path to mastering the tarot.
7. Looking Up Card Meaning During a Reading
When you are first learning about the meaning behind cards, it's okay to search up the meaning. After you've been reading for a few months, stop searching up the meaning of a card during the reading. This disrupts the rawness of the experience. Furthermore, it's important to note that tarot reading for beginners isn't 100% about card meanings. Common mistakes to avoid when new to tarot is relying too much on the LWB (little white book) or instructions that came with the cards. Intuition, instinct and spiritual union should provide far more gravitas to a reading than reading the meanings in the instruction booklet or how-to guide.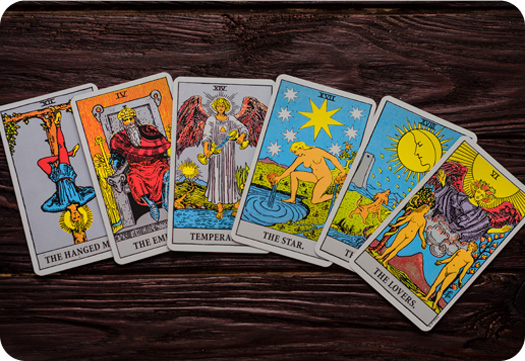 8. Believing That a Card Only Resembles One Thing
Another reason to avoid searching up meanings is that tarot cards have multiple meanings. The meaning you receive from a card depends on the meaning you interpret for a specific reading. Cards usually come along with a general idea of a theme, it's important to know that each card isn't a "one-size-fits-all" scenario. Depending upon the querent, question, and situation, each card could have multiple meanings.
9. Forcing Out Ideas
The most important part of tarot reading is being natural. Like any method of fortune telling, answers are supposed to be real and actualized. If you are forcing answers out, you need to reconsider your strategies and other elements incorporated into your reading process.
10. Failing to be Authentic
One of the most egregious mistakes to avoid when new to tarot, is coming off as fake, forced, or inauthentic. Every tarot reader should have their own spin to their readings. Don't copy someone else's style. While you can take inspiration from fellow readers, remember to be authentic throughout your readings. Trying to fit in is a tremendous mistake. Remember that your best asset is your own unique style and personality. It's what makes you a powerful reader.
Overcoming Roadblocks While Learning Tarot
Realistically, you will face roadblocks while learning about the tarot art form. Try your best to heed these top ten mistakes to avoid when new to tarot. Though you could still make these mistakes, being aware of them is helpful in guiding you throughout your journey to becoming an established tarot reader.
Writer Jenny Han works at Custom Paper Writing Service UK. Jenny Han writes about tarot and other fortune telling artforms.