Learning how to read master tarot may seem daunting for any newbie. After all, there are 78 cards in a conventional deck with numerous ways to interpret each piece. That number alone and the possible endless interpretations can overwhelm any person learning the craft. It is understandable why someone just starting their foray into tarot card reading can be confused, intimidated, and frustrated. It's also reasonable for beginners to get started quickly, so we provide these tips for learning to read tarot faster.
Practice, Resources, Tools, and Tips to Read Tarot Faster
How does one learn to make sense and give meaning to these beautiful cards, memorize the details, and ensure they're on track to become a master? Those interested in learning how to deal on a mat and compellingly present the visual interpretation to an audience need a lot of practice. After all, interpreting the printed images is supposed to guide the person who has sought a tarot reading on love, career, goals, finances, and life in general. Check out these game-changing methods that help with learning fast and getting a grip on the cards.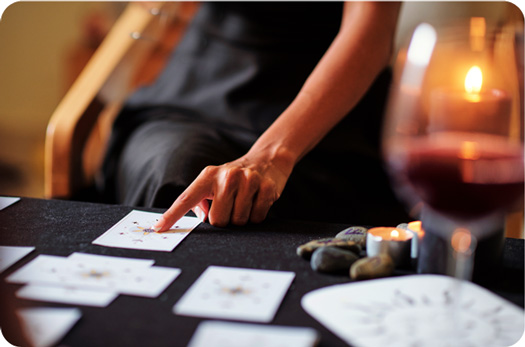 1. Find a Shamanic Mentor
One of the fastest ways for anyone who wants to master this art is to find an intuitive reader or shamanic healer who could serve as a teacher. Those who wish to respond to their spirit and intuition can heed their calling by seeking a spiritual mentor who will guide their practice. Fortunately, seeking help from a tarot practitioner is easier than to order admission essay for entry to a university. A mentor could provide guidance and explain the different meanings of each card in a way that is easy to remember. 
A spiritual master or shamanic practitioner could help someone determined to integrate tarot into their routine to pick the right deck. They start with the basics and provide a framework for how to do the readings. 
Those who are more experienced and feel they want to advance their knowledge will benefit from a combination of several decks, which the master can also help with. Check out these examples of different styles:
Serpentfire: This is the traditional tarot deck with classic artwork and symbolism. Each card has a luxurious golden border.
The Wild Unknown: Those who love animals will adore this set because of the black and white animal drawings with pops of color in certain places.
Sacred Creators Oracle: Those who love words will appreciate these pieces with a mantra written. The phrases serve as affirmations that anyone could meditate upon.
2. Make a Habit of Drawing Daily
Those serious about tarot must find a way to draw a card daily. From there, it is imperative to look at the meanings and associations of each symbol using a guidebook or online resource. Repetition will help newbies remember the details. It is also vital to ponder how particular cards "show up" or why they were drawn. To help you with this, check out the following online sites:
Biddy Tarot
Elliot Oracle
LeartTarot.com
Crystal Clear Reflections
These online resources allow beginners to read the various symbols, look up meanings, determine associations, and interpret prophecies. There's no need to lug around thick books because everything is within a click of the mouse.
By diligently doing tarot daily, comparing them with the resources, and thinking about how they can be applied to real life, it becomes easier to make meanings and remember the details of each card. This method is much better than memorizing abstract interpretations that hold no value. Those who practice daily will feel more confident pulling a mantra from the drawn set or making predictions.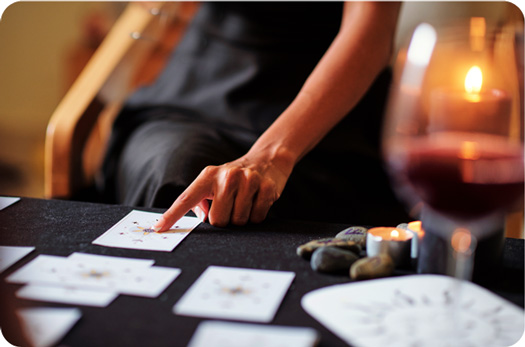 3. Offer to Perform Tarot Readings for Friends
One of the best tips to learning to read tarot faster is practice – not just with oneself but with friends. A beginner may repeatedly draw the same cards (for oneself) and hardly see other types. That's because specific stacks appear more frequently since they apply to the person's life, habits, and personality. 
Those who wish to read a wide array of cards will learn faster if they offer to do it for friends. Doing so broadens the scope of situations and interpreted messages a practitioner may discover in the deck. Another advantage is that friends usually know what's happening in each other's lives. Thus, offering to read for a friend makes the abstract symbols in the cards less confusing and more accurate, with the ideas and interpretations making sense. 
Furthermore, doing this for friends, especially those who are also into tarot, is a chance to receive feedback. Supportive pals who know an individual is just a beginner tend to be more understanding. They know the person is learning, so they could provide tips to help refine skills. Tarot friends can also do readings for each other, which is a chance for newbies to validate their skills, learn new techniques, find fresh perspectives, and clarify interpretations.
4. Document Your Tarot Journey in a Journal
Apart from shuffling, reading, and fixing the deck back in its compartment, it would help to document one's progress in a journal. Those who are serious about making great strides will find writing beneficial. Using pen and paper will help commit things to memory faster and encourage better internalization of impressions.
There are many ways to journal, and there's no right or wrong way to do it. Each practitioner usually picks out what works for them. Any notebook will do, just as long as it inspires someone to keep writing daily. The most helpful journaling approaches are: 
Create a tarot notebook with one section per card with imagery, keywords, related quotes, etc.
Write down readings and interpretations
Jotting down impressions while reviewing them vis-a-vis resources
Include a list of real-world scenarios that were seen in the cards
Use internet prompts to connect with different ideas
Final Thoughts
Learning to read tarot faster is a journey; no two practitioners' journeys are alike. Various philosophies govern how experts or intermediate levels work with the cards. A newbie can figure out which system feels the best with consistent practice. 
Moreover, continuously reading tarot cards is the key to mastery. The more someone reads, the easier it becomes to get deep into the meanings and interpretations, especially when reading for someone else. The most important thing to remember for success is always to be guided by love, light, and kindness. Although tarot can deal with harsh truths and bitter realities, it can always be said pleasantly.