Messages and Meanings of the Fool Card in a Reading: You're primed and ready to launch into a new adventure! You feel the power of pure potential all around. The fool suggests you are compelled to take a bold step in a new direction. This card is all about limitless opportunity. The fool jaunts into the unknown wildernesses of the world. He doesn't have a strategy or a plan in place.
Keeping this in mind, the fool encourages pouncing on new opportunities, but it also carries a cautionary tale. It's great to frolic into new ventures, but be wary of being fool-hearted and blindly going forth without a plan in place.
Finally, the fool asks you to approach situations with innocence and wonder. Become a clean slate, and hang up preconceived ideas about whatever it is you're dealing with. The fool is a grand sign of a fresh start.
Meaning of the Fool Card in a Reading – Upright Position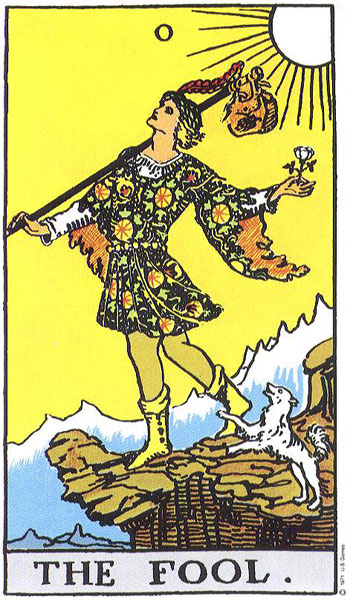 Keywords
New Ventures
Transformation
Clean Slate
Anticipation
Being Impulsive
Idealistic
Innocence
Upright Fool Card Meaning
It might be time to explore new opportunities and adventures. Maybe that's relocating your home or office. Perhaps it's time to change your perspective on life or relationships. The fool card in a reading is a sign of exciting transitions on the horizon.
Speedy Fool Card Meanings (Upright)
Love: Follow your heart! Plunge into love and all it has to offer. Also, spend more time enjoying simple pleasures with your partner. The fool card in a reading points to pursuing love and savoring amorous moments.
Money: Take a more carefree approach to earnings. Follow your heart and utilize creativity to gain extra income. Money may also be coming soon in your future – or at least income-earning opportunities may be presented to you.
Family: Time to hit the road or fly the friendly skies for a family trip. The fool card in a reading may also indicate a family reunion. It may also indicate family members making big life changes such as moving onto a college campus or going abroad.
Fool Card Meaning in a Reading – Reversed Position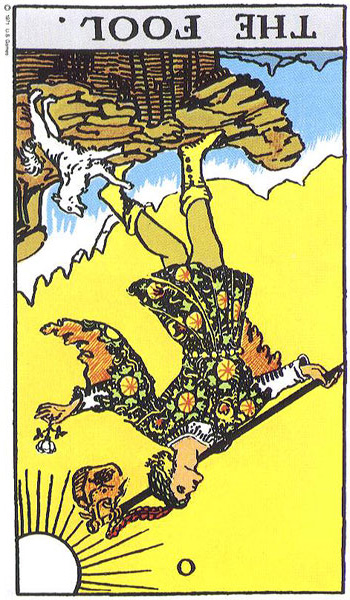 Keywords
Avoidance
Immaturity
Naivete
Irresponsible
Ill-Prepared
Foolish Choices
Daydreaming or Wishful Thinking
Fool Card Meaning – Reversed
Lack of planning or practical thinking could lead to troubles. "Head-in-the-clouds" syndrome has had negative impacts on your life. The fool card in a reading indicates a need to grow up, be more mature, and make better (more informed) choices.
Speedy Fool Card Meanings (Reversed)
Love: May indicate bubbles bursting in terms of relationships. You may have thought a relationship was perfect and ideal, only to discover you might have misjudged your partner. The reversed fool card might also indicate unrealistic expectations about relationships.
Money: Realizations about financial insecurity. This card is a wake-up call to get real about spending. Confirms questionable purchasing, overspending, and cautions against making unwise investments.
Family: Disappointments arise in family issues. The reversed fool card in a reading is a sign that family structure is not stable, and work must be done to get real, honest and disciplined with family members.
---
Meaningful Questions
When contemplating the meaning of the fool card in a reading, ask yourself the following questions:
As it time to revisit my dreams?
How can I take a more carefree approach to life?
Is it time to move to a new job, home or business?
Am I ready for new adventure?
Mighty brightly,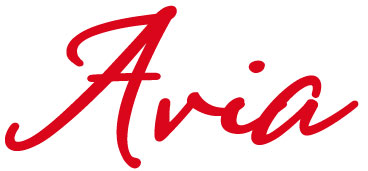 © Copyrighted. All rights reserved.