The Wands of Summer Solstice
with Tarot
The summer solstice is fast approaching (June 21st for those of you living in the Northern Hemisphere); a time of year when the sun lingers in our awareness longer.
This can also be a time of illumination on our spiritual path.  Consider: The sun itself is symbolic of life, clarity, passion and vitality. These qualities grow super-intense during the summer months, and the summer solstice is the time to  kick off some powerful intentions in these areas.
I realize that's a rather obtuse statement. It's all well and good to say "My remembrance of the summer solstice activates passion, clarity and vitality in my life."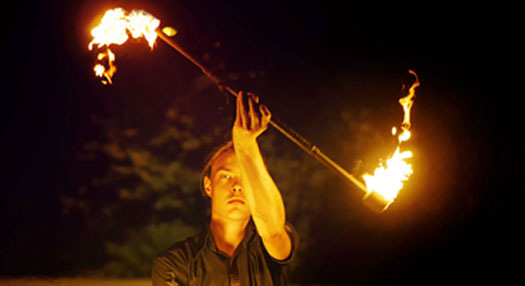 Exploring Ten days of Summer Solstice with Tarot
But what does that really mean, and how can we galvanize these concepts into our daily life this summer?
I'm glad you asked, because I've got a great Tarot practice to share with you that will help concretize those life-affirming qualities this summer season.
The Tarot is a magnificent device we can utilize to hone our attention and deepen our focus on specific qualities we wish to enhance in our lives. This summer solstice, I invite you to use the Tarot as a devotional tool.
You know the 12 days of Christmas? Same premise, only we are going to walk through 10 days of Summer using the Tarot.
Each of the four Tarot suits is aligned with a season. The suit of rods (wands, clubs, staves, whatever you call them) claims summer as its peak time of year.
In this practice, grab your favorite Tarot deck, and pull all the cards in the suit of rods. These are the only cards we'll be working with for this exercise.
The exercise is simple, really.  For the next 10 days, you will (chronologically) pull a Tarot wands card with the intent of imbuing that radiant sensation in your life.  Like a daily affirmation, but with deeper potential for awakening the psyche to the sun of your awareness.  This practice will serve you in an oracle capacity too. Here is a loose guide for your daily walk through the summer solstice with the Tarot…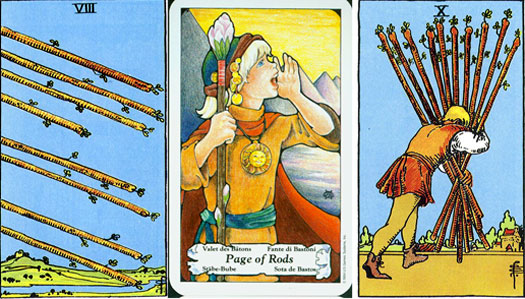 Kicking off the 10 Days of Summer Solstice with Tarot Wand Cards
June 21st: Ace of Wands
Appropriate, no? The Ace of Wands is the gunshot at the races; it kick-starts the beginning of the summer solstice with themes of: Initiation, Beginning, Action, New ideas and renewed energy. Consider these qualities as you keep this card with you throughout the first day of the solstice. Be open to new opportunities that allow your creativity to shine. Get in-step with the new beginnings and adventures emerging for you right now!
June 22: Two of Wands
Let these two summertime wands wave magic in your life. Contemplate the sense of authority in your domain. You've got immeasurable gifts, skills and talents – use this day and the messages of the two of wands to really bring these gifts to your awareness. The whole world is waiting to know you, and be amazed with all you have to offer.
June 23: Three of Wands
Look deeply into the contemplative mood of this card, and move through your day with a sense of knowing, planning and observing. Take time to meditate over the activities in your life, and use this card to show you various areas you can navigate towards that ignite your creativity.
June 24: Four of Wands
Do you get a sense of welcome with this card? See if you can incorporate that feeling of well-being, and celebration on this day. Maybe even plan a housewarming party for yourself or a loved one. Keep the party mood in the forefront of your thoughts on this day, and see the fun unfold for you.
June 25: Five of Wands
This card indicates a culmination of ideas and opinions all coming together at once. See if you can facilitate an easy flow in your communications today. Use this card to launch a feeling of openness in your interactions. The golden rule is in play on this golden summer day.
June 25: Six of Wands
Hip hip hurray for you today! Let the energy of success, victory and win-win sink into your consciousness on this sixth day of our summer solstice exercise. Keep an eye on your posture, be sure you're standing tall, like a winner. Carry yourself with authority, and be prepared to accept the well-deserved accolades you get today!
June 26: Seven of Wands
This summer solstice day will see you moving to higher ground. The corresponding card beckons you to seek a higher perspective on your environment. Be mindful of your protective mechanisms, and be prepared to defend yourself in a healthy way.
June 27: Eight of Wands
Keeping this card in your affirmations and awareness will have you looking all about for clues about the directions you're taking. Open up your vision to signs, symbols and synchronistic messages coming your way on this day. Expect amazing news. Expectation is part of receiving.
June 28: Nine of Wands
We're winding down to the end of our summer solstice walk through the wands, and the nine of rods depicts all the ideas (poking out vertically in the background) we've hatched along our path. Consider the lessons this card holds for the day. Contemplate all you've learned, lessons you're willing to defend, and stand up for.
June 29: Ten of Wands
This card will prompt you to gather up all your creative resources on this day and point them in a focused direction. Use this card to show you that way. Be sure your mental and physical eyes remain open – don't get blinded by the tasks at hand. Rather, enjoy this summer's day and be glad for all the marvelous blessings you have in-hand.
This is just a sample of how you can create a dialogue on a daily basis with the Tarot. And, there's no better time to kick off this kind of daily devotional than at the start of the summer solstice!
Have fun with this exercise, and embrace the lessons it can hold for you.
Mighty brightly,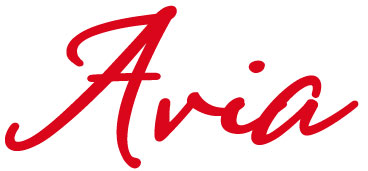 © Copyrighted. All rights reserved.